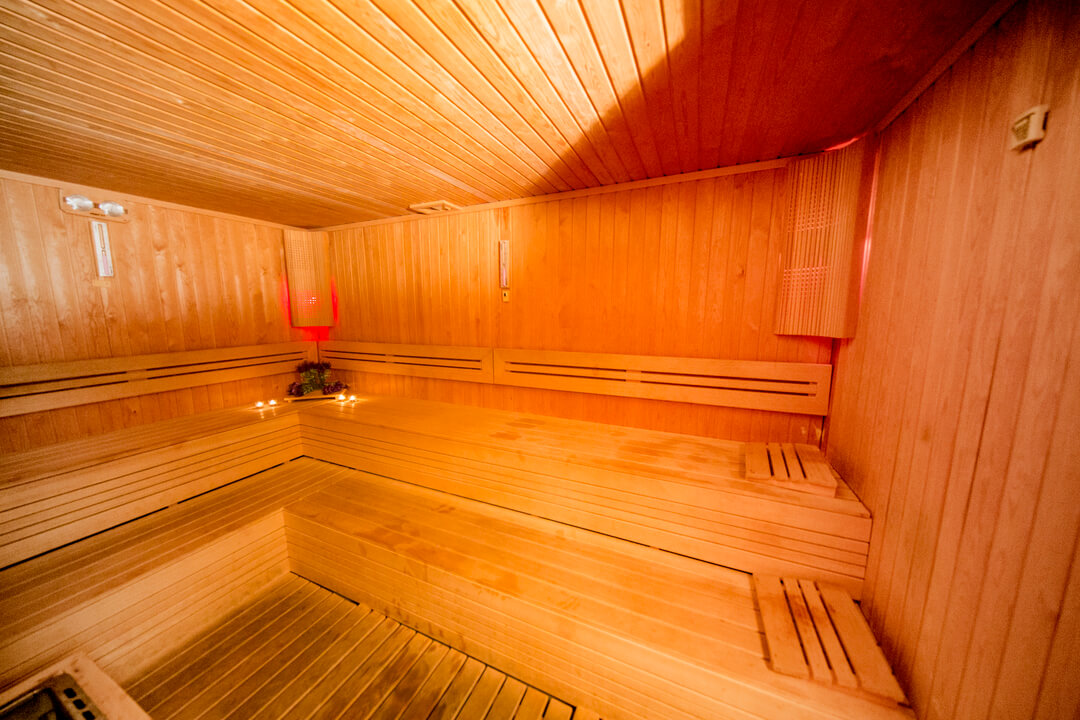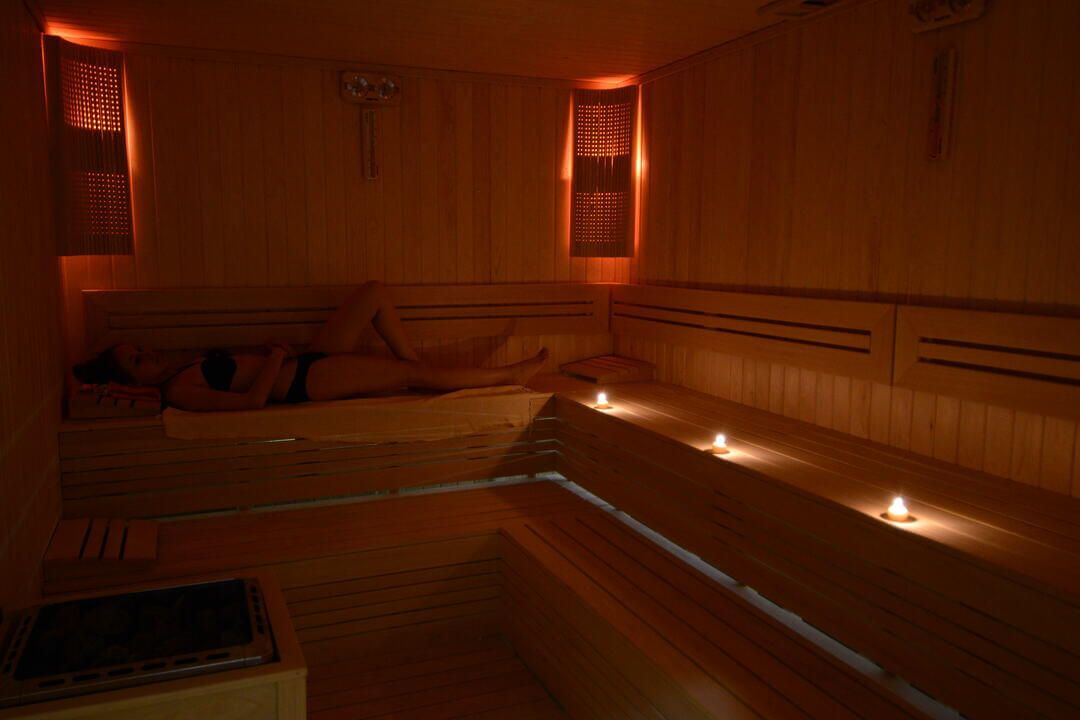 This is a dry sauna made from traditional sauna timbers (Finnish Pine - Redwood), with a temperature range of 90 - 110°C and a humidity range of 10 - 25%.
1 sauna for females in SPA section
1 sauna for all genders in SPA section

Pools
1 Indoor thermal pool for males and females
1 Indoor thermal pool for females
1 Outdoor thermal pool
1 Heated Indoor Pool (normal water)
1 Outdoor cold water pool
1 Kid's pool
1 Kid's pool
All are at the convenience of our esteemed guests.

Turkish Bath
Turkish bath is one of the main attractions of SPA complexes. The bathing experience, which begins in a warm area and culminates with soap, foam, scrub, steam, and a navel stone complemented by plenty of water, is unlike anything you can experience in your own bathroom. Peeling and foam massage therapies are also available upon request in the traditional Turkish Bath, which is set up with a designated section for men and women. Your enjoyment is our priority.

Sauna
This is a dry sauna made from traditional sauna timbers (Finnish Pine - Redwood), with a temperature range of 90 - 110°C and a humidity range of 10 - 25%.
1 sauna for females in SPA section
1 sauna for all genders in SPA section

Steam Room
Since the beginning of time, people have used steam rooms as a way to relieve stress, unwind, and promote overall health and wellness. It's well knowledge that in ancient Rome, steam baths were used to relieve discomfort and stress. The medical community agrees that drinking water regularly may boost metabolism, and that water vapour can cleanse pores and aid in the elimination of toxins through sweating.

You may sweat off both dry and wet toxins with the aid of the steam room, since it expands the pores of your skin. The heat and humidity may help relieve stress and muscle pain, and they can also aid you detoxify your body from the inside out.

Salt Room
Salt therapy has been adopted as a kind of complementary and alternative medicine in treating asthma and similar respiratory diseases. This therapeutic unit was based on the successful treatment of respiratory diseases and the rapid recovery of workers in Central European salt mines. Protecting your health is a top priority for us.

Snow Fountain
By rubbing snow over a warm body after a sauna or bath, you may speed up circulation of the blood and subcutaneous tissue, making your skin to contract, giving the appearance of being brighter and smoother. Rubbing the skin with cold snow activates the body's defensive mechanism, making it more resistant to diseases. In addition to these advantages, boosting blood circulation also aids in controlling blood pressure. The salt room is used for 1-2 minutes.

Adventure Showers
After leaving the sauna and steam room, this area may be enjoyed to cool down, relax, and have fun with a variety of shower effects, light therapies, sound, and music. Enjoying one of these showers during a session in the sauna or steam bath, not only cools down your body and boosts blood circulation, but also stimulates the senses of sight, touch, and smell. You may activate the storm, tropical rain, and cold fog effects by pressing the corresponding buttons. The scent, colour, intensity, and temperature of the water in each effect are one of a kind. There's a moment in there for physical relaxation that you should explore.